What God Desires From You
Matthew 9:10-13  "Now it happened, as Jesus sat at the table in the house (Matthew's house), that behold, many tax collectors and sinners came and sat down with Him and His disciples.  And when the Pharisees saw it, they said to His disciples, "Why does your Teacher eat with tax collectors and sinners?"   When Jesus heard that, He said to them, "Those who are well have no need of a physician, but those who are sick.  But go and learn what this means: 'I DESIRE MERCY AND NOT SACRIFICE.' For I did not come to call the righteous, but sinners, to repentance."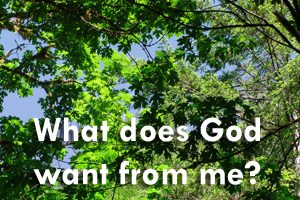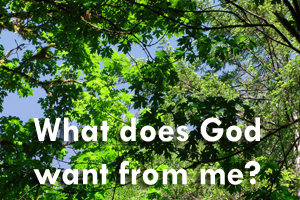 Think of the worst person you can. A traitor, cheater, swindler, liar, filthy mouth, greedy, perverse, one who smiles while stabbing you in the back kind of person.  If he asked you to have dinner with him and some of his friends to ask you some religious questions, would you go?  Would you be worried of what people from your church would think?
Jesus did just that and scolded church people who thought badly of Him.  He had dinner with Matthew (before he was a Disciple) and blatantly sinful people like him.  Notice Jesus didn't go to a bar or a biker gang rally and try to witness, but when asked to dinner by shady folks who wanted to hear more of what Jesus had to say…He went.
When the "religious" people of the day looked down their nose at Jesus for doing that, He gave them a lesson on what religion really is, and they weren't doing it correctly.  Neither are many people I know in our church.  You probably know some too.
Religion is not following a set of rules, a lifestyle of looking good to others in the church, abstaining from several pleasures in this life, or putting money in the offering plate (although those are good things to do), it's a loving relationship with Jesus and being like Him.
Using a strong rebuke of the day, Jesus said to them "go and learn what this means" and then He quoted a Scripture passage (and claimed to be God at the same time): "I DESIRE MERCY AND NOT SACRIFICE."  This is from Hosea 6:6 "For I desire mercy and not sacrifice, And the knowledge of God more than burnt offerings."
What God desires from us is to be merciful to people and to learn about Him. The other "religious" stuff can come after those two.  Live a lifestyle that is obedient to God and emulates Jesus, but remember, the most important things to Him are showing mercy to other people, and to study the Bible learning about God.
It takes effort to do both of those, but it's what God desires.
How do you be merciful to others? Give a guy a break. Overlook an offense. Don't flame someone on Facebook. Find something to compliment someone about. Encourage someone. Forgive someone, and tell them you do. Do something nice for someone and don't expect or take anything in return. Tell the Waitress she is doing a great job. Help someone needy. Pay someone's lunch tab who looks like they would appreciate it.
Give it a try, being merciful takes guts, and is rare these days…but you can do it!
Similar Scripture passages to read: 1 Samuel 15:22, Micah 6:6-8