For as long as I can remember, I have planted trees in the spring. While planting a bare root tree recently, I thought about a passage Paul wrote to the people in the towns of Colosse and Laodicea:
"As you therefore have received Christ Jesus the Lord, so walk in Him, rooted and built up in Him and established in the faith, as you have been taught, abounding in it with thanksgiving." Colossians 2:6-7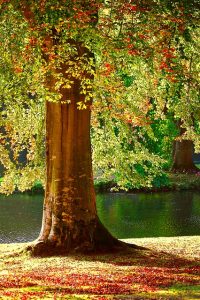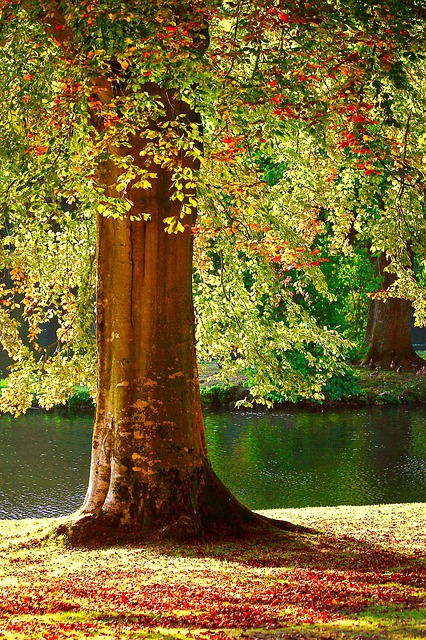 Paul uses word pictures to explain what he means by walking IN HIM:
A tree is rooted once, and is there for all its life, so it is very important where that tree is rooted and the quality of the nourishment it will receive for its life. (Where are you rooted? Is it in faith in Jesus?)
It is also continually growing, which we get from the verb "walk". We are to continually grow "in Him". Eph. 3:17-19 says this also,
Rooted and grounded or established in the faith. Other passages in the Bible use a building foundation as a similar metaphor, and who is the cornerstone of our foundation? See Matthew 21:42 and especially Ephesians 2:20-21 "Jesus Christ Himself being the chief cornerstone, in whom the whole building, being fitted together, grows into a holy temple in the Lord, in whom you also are being built together for a dwelling place of God in the Spirit."
A correctly rooted tree will produce fruit in its season. (Psalm 1:3)
As you have been taught. Many of us have been taught from the Bible, and thank God that in our country, home schooling and Christian schools are options, so our kids can have the opportunity to be taught (rooted and established) in a biblical world view and foundation.
Abounding like a river with plentiful water, even overflowing. See also John 4:10-14 and John 7: 37-39
The sequential, and continual Rooting, building, establishing, and then abounding in sound doctrine is a great lesson for what God wants from us when He calls us His.
There is one more requirement Paul tells us when we walk IN HIM: The Colossians 2:6-7 sentence ends with it. It almost seems out of place, but the more you think about it, the more appropriate it is, and maybe is the key to the whole passage: "…with thanksgiving."  We all know that word. We celebrate a holiday in November from this word. The Greek word Paul used here is eucharistia and we get the word Eucharist from it meaning gratitude; actually "grateful language to God, as an act of worship." -Strong's G2170
Rooting, building, establishing, and then abounding in sound biblical doctrine, as a way of Christian living, is a GRATEFUL ACT OF WORSHIP COMMUNICATED TO GOD.
This spring, let's renew our commitment to rooting, building, establishing, and abounding IN HIM, and be grateful for it!