The 23rd Psalm is cherished by every Christian, especially those with troubles or facing difficult times. Numerous Scriptures liken us to sheep, and all sheep need a shepherd. Psalm 23 tells us right away who best is to be our shepherd: The LORD (Literally in the original Hebrew it's    יְהֹוָה      … (yehôvâh)  – God Himself):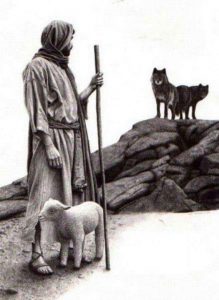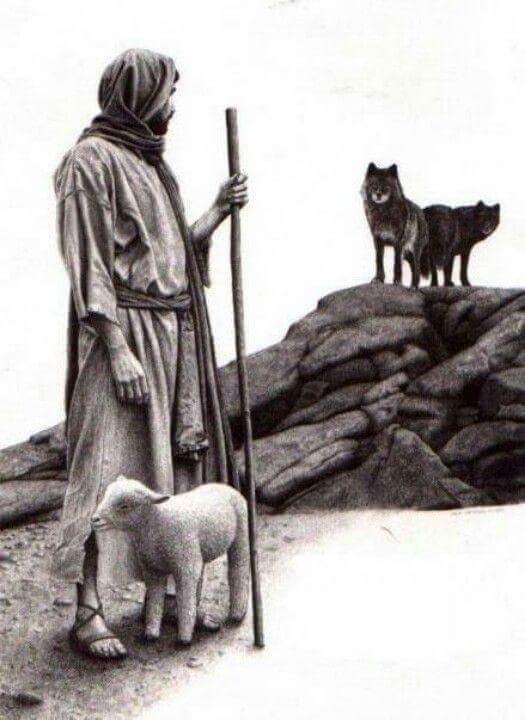 The LORD is my shepherd; I shall not want.
He makes me to lie down in green pastures; He leads me beside the still waters.
He restores my soul; He leads me in the paths of righteousness For His name's sake.
Yea, though I walk through the valley of the shadow of death, I will fear no evil; For You are with me; Your rod and Your staff, they comfort me.
You prepare a table before me in the presence of my enemies; You anoint my head with oil; My cup runs over.
Surely goodness and mercy shall follow me All the days of my life; And I will dwell in the house of the LORD Forever.   ~Psalm 23 (NKJV)
I think the most intelligent Gospel writer was John, and he spends most of chapter 10 making sure we understand the shepherd of the 23rd Psalm is Jesus.  He does so by quoting Jesus, here are some examples:
"I am the good shepherd. The good shepherd gives His life for the sheep." John 10:11
"I am the good shepherd; and I know my sheep, and am known by my own." John 10:14
"My sheep hear my voice, and I know them, and they follow Me." John 10:27
"I and my Father are one." John 10:30 and "the father is in Me, and I in Him." John 10:38
Notice the "I am" statements, which take us back to the voice of the burning bush in Exodus 3:14 where Moses asked God "What's your name, who should I say sent me?" and God said "I AM".
So that first statement in the 23rd Psalm says Jesus is my shepherd, I shall not want any other shepherd than Jesus.
It is also wonderful to know the Shepherd (Jesus) is a real person, who lived here on earth, went through temptations and troubles just like we do (and more), so He can relate to ours: Hebrews 4:15.
He is with us: Matthew 28:20, helps us: Hebrews 13:6, guides us: John 10:3-5, restores our soul: Romans 10:9-10, gives us comfort and rest: Matthew 11:28-30, and gives us peace: Romans 12:1 & John 14:27.
The shepherd Jesus takes away our fear and anxiety too: Philippians 4:6-7, & Matthew 6:25-34. He will save us from the thief (Satan), and give us life and have it more abundantly with goodness and mercy: John 10:10.  Jesus is your shepherd if you KNOW Him, and He KNOWS you: John 10:27, here is how: Romans 10:9-14
Then here is something to look forward to: we will dwell with our Shepherd in His house forever: John 14:1-3
Do you want all the wonderful things described in the 23rd Psalm? You can if Jesus is Your Shepherd because Jesus delivers them all!
So…do you call Jesus Your Shepherd? Does He call YOU by name?