Bad Events Bring Good Habits
Have you been driving on slick roads when suddenly, for no reason of your own, the rear end of your vehicle decides to pass the front of the vehicle? Suddenly, you're going down the freeway sideways and out of control. You do one (or both) of two things…shout a "4-letter word", or shoot up a "flare prayer" to Heaven.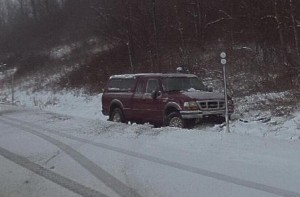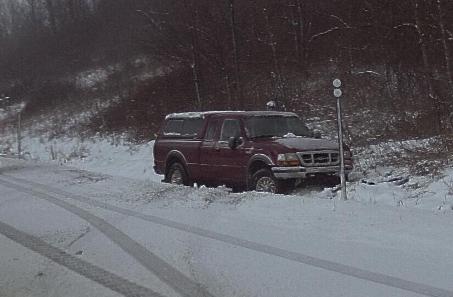 From about 2009 to 2013,  our structural steel fabrication business went "sideways". I shot up a "flare prayer" every day, and that routine has become my most favorite habit.
I started setting my alarm about half an hour earlier, went downstairs alone, got on my knees and prayed the entire half hour. I still do it every work day, and will continue.
Giving God my full attention during the first part of the day, when I would rather be in bed, was the best thing I did all day. Although my troubles were still there when I got to work, starting my day focusing on Him made me stronger and I had a much better perspective.
I know what you're thinking and no, I have never fallen back to sleep while praying, I have never run out of things to say, and I have never wished I was back in bed. I thoroughly enjoy talking like a normal guy with minimal formalities to God, whom I know loves me and also enjoys the time with me. I'm completely serious.
I pray for my Wife, and I pray for my Daughter. I pray for my Dad, Sister, and friends. I spend a lot of time thanking God for things…a LOT of time. I ask Him to take control, and to give me wisdom and strength to hold on and to help me make good decisions…to help me have faith, and to trust Him that day. I ask for mercy, and grace, which are different things. Yes, He answers. I can honestly say the closer I get to Him, the closer He is to me and the more I can tell His involvement, love, and power.
Then I take a shower, and sit down to a quick breakfast with His Word open in front of me, and spend about 20 minutes reading (mostly the Psalms, Romans 8, and Philippians). I am usually in awe of what I read. Usually what I read helped greatly, and I always leave for work energized, enthused, and encouraged.
Do you see how it works? It's real basic: I talk to God (praying), and He talks back to me (when I read His Word).  And His Holy Spirit helps me through it all, including my work day.
That first hour is the best hour of the day. A good habit that came from bad times. How about you starting this good habit too?!